It's Friday and I am sitting in a coffee shop around the corner from CTV our national TV station in Canada. Dave and I are about to go on the air at 11:45 am (EDT) and I started to think about everything that we have coming up in the next week.  It's exciting times and we are so happy to be back in Canada catching up with old friends, making new ones and going to amazing events.
This Week…
Contest Winners.
Roomorama Winners Announced – Last week was Marketingkonferenz week on the Roomorama blog and there were amazing prizes given away. We wanted to congratulate the in winners  for the following:
You've Guess it Winner- Bonnie Paridaen –
Caption Contest Winner- Lindsey Page – $75 Roomorama Credit
Friday's Winner- Beverley Reinemann – $150 Roomorama Credit
Check out the and page weekly for ongoing You've Guessed it Contests and Caption Contests where you can win your very own Roomorama Credit for one of their apartment rentals around the world.
CTV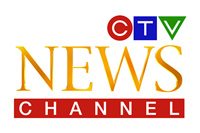 Our Weekly Segment continues on  and today we are on the air at 11:45 am. Today we talk about our favourite Adventure Destinations around the world. Have you got a spot that you love? We'd love to hear about it!
Vail Resorts

We had so much fun at lunch yesterday with High View Communications at in Toronto hearing about the great offers coming out of Vail Resorts this year. We'll be sharing the details in the coming weeks and keep an eye out for us taking a trip toourselves in the new year!
Next Week…
Adventure Travel World Summit

We'll be in Chiapas Mexico next week tweeting, blogging and skyping live with CTV about what's going on down there at the Adventure Travel World Summit. It's going to be very exciting meeting with some of the best Adventure Tour Companies and Tourism boards promoting adventure travel.
Meet Plan Go

Before we head out to Mexico, we will be speaking alongside Journey Woman, Solo Traveler and Breathe Dream Go at the Hard Rock Café downtown Toronto for . This annual event takes place North America Wide on the same day where like minded people gather to learn about how to plan their extended holiday or career break. It offers to be a great night of inspiration so come on out and see for yourself how easy it is to travel the world.
Related Posts