It seems as though Ireland is full of dramatic, atmospheric sites, and Poulnabrone Dolmen is yet another one that confirms this.
As one of Ireland's most iconic (and photographed!) archeological sites, this impressive portal tomb of towering stones is situated on a high limestone plateau in County Clare.
Melancholic, elegiac and solemn, the surrounding landscape invokes a powerful simplicity and appreciation of the way the dead were honored almost 6,000 years ago.
Poulnabrone Dolmen makes for the perfect stop along your Irish road trip; spend a few moments immersed in the sound of rushing wind through the stones, or marvel at the shifting shadows that stretch across the wide, vibrant field which surrounds it.
Poulnabrone Dolmen:
What's it all about?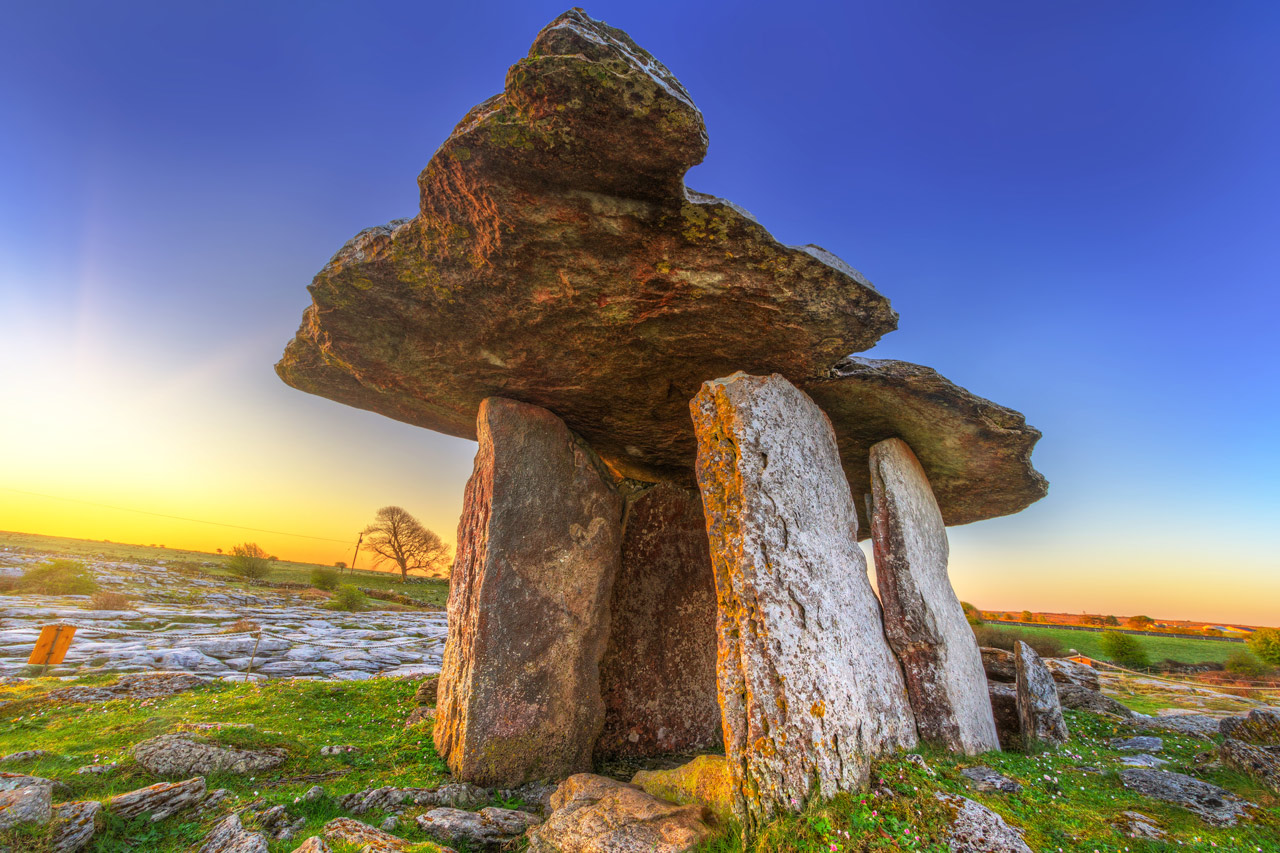 Poulnabrone Dolmen is Ireland's oldest megalithic monument and an epic portal tomb made up of massive stones. Literally meaning "the hole of the sorrows," Poulnabrone is set against the barren but beautiful landscape of the Burren National Park.
It is also one of about 172 portal tombs in Ireland, dating back to the Neolithic period, most likely between 4200 and 2900 BC.
Its impressive structure indicates the care with which the dead were honored during that time; two portal stones stand upright to support a 12-foot horizontal "roof," creating a chamber that sizes in at around 30 feet high.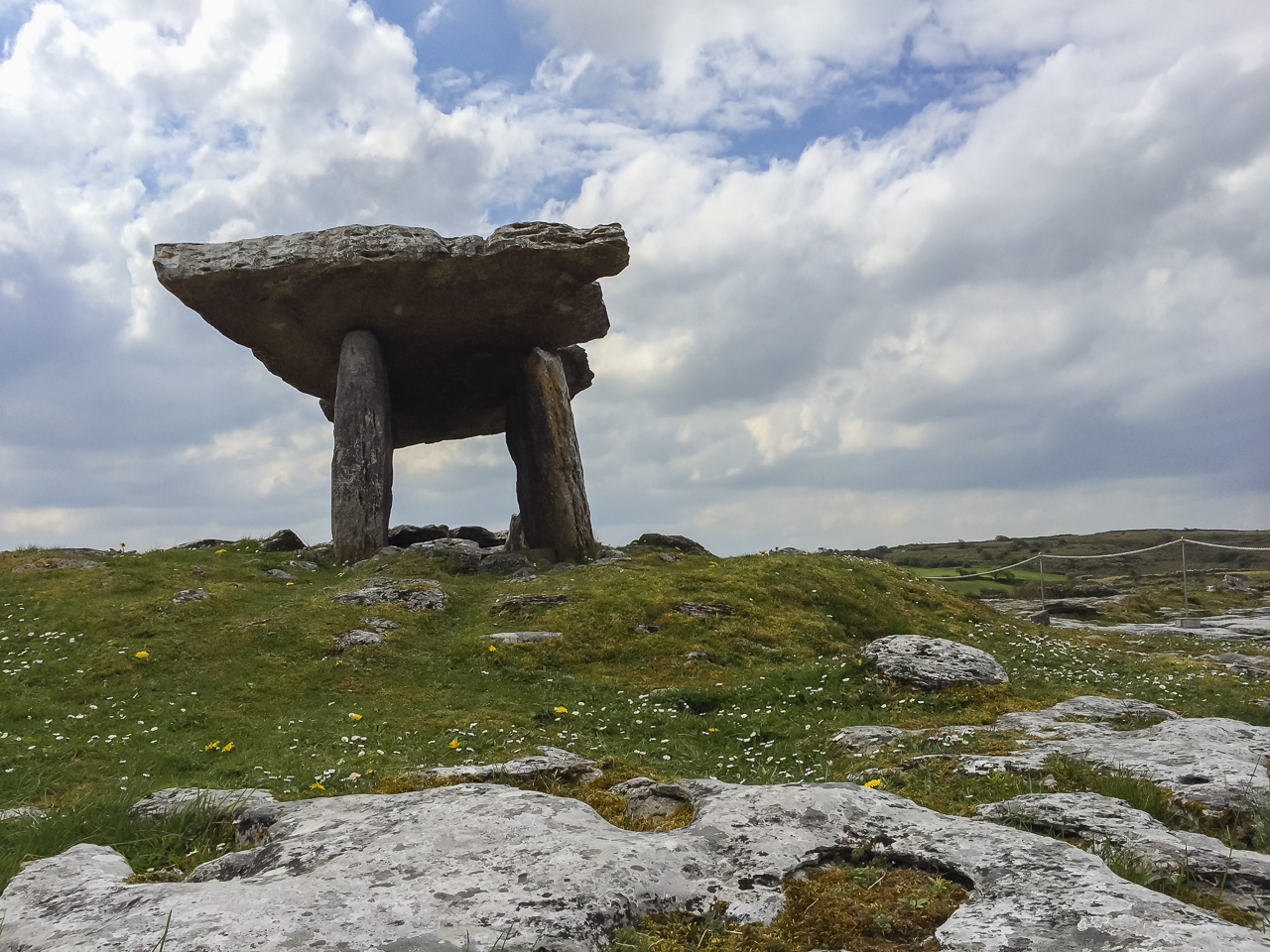 A separate stone lies on the ground nearby and was probably used as a kind of door to close the back part of the portal, but has since collapsed.
When Poulnabrone Dolmen was excavated for the first time in the late 1980s, a number of items were found in the tomb including an axe, stone disc beads, a bone pendant, quartz crystals, and a number of pottery items.
These findings point towards the rich ritualism of the burial process, as well as the meticulous planning and even craftsmanship involved. However, the exact purpose of the items, though speculated upon, remains unknown.
The History of Poulnabrone Dolmen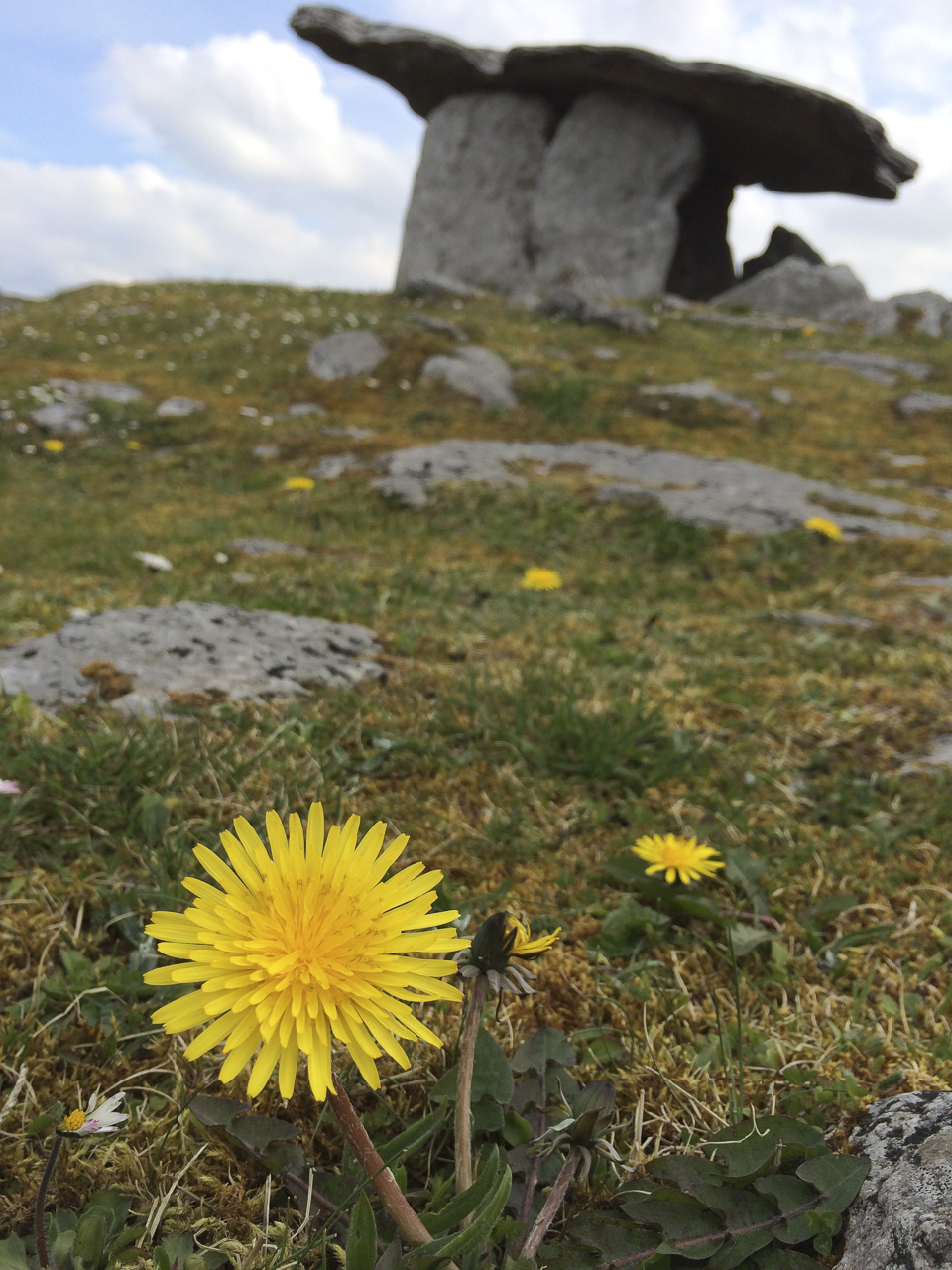 Being the oldest megalithic monument in Ireland, it is somewhat surprising that Poulnabrone Dolmen wasn't excavated until 1986; what prompted this investigation was a crack that had appeared in the eastern portal stone just one year prior—which ultimately led to its collapse and eventual replacement.
Discover More of the Wild Atlantic Way with these Tours:
In addition to a burial chamber, Poulnabrone might also have been used as a territorial marker within the Neolithic landscape.
Excavations have also confirmed that the site was used for an impressively long stretch of time—for about 600 continuous years!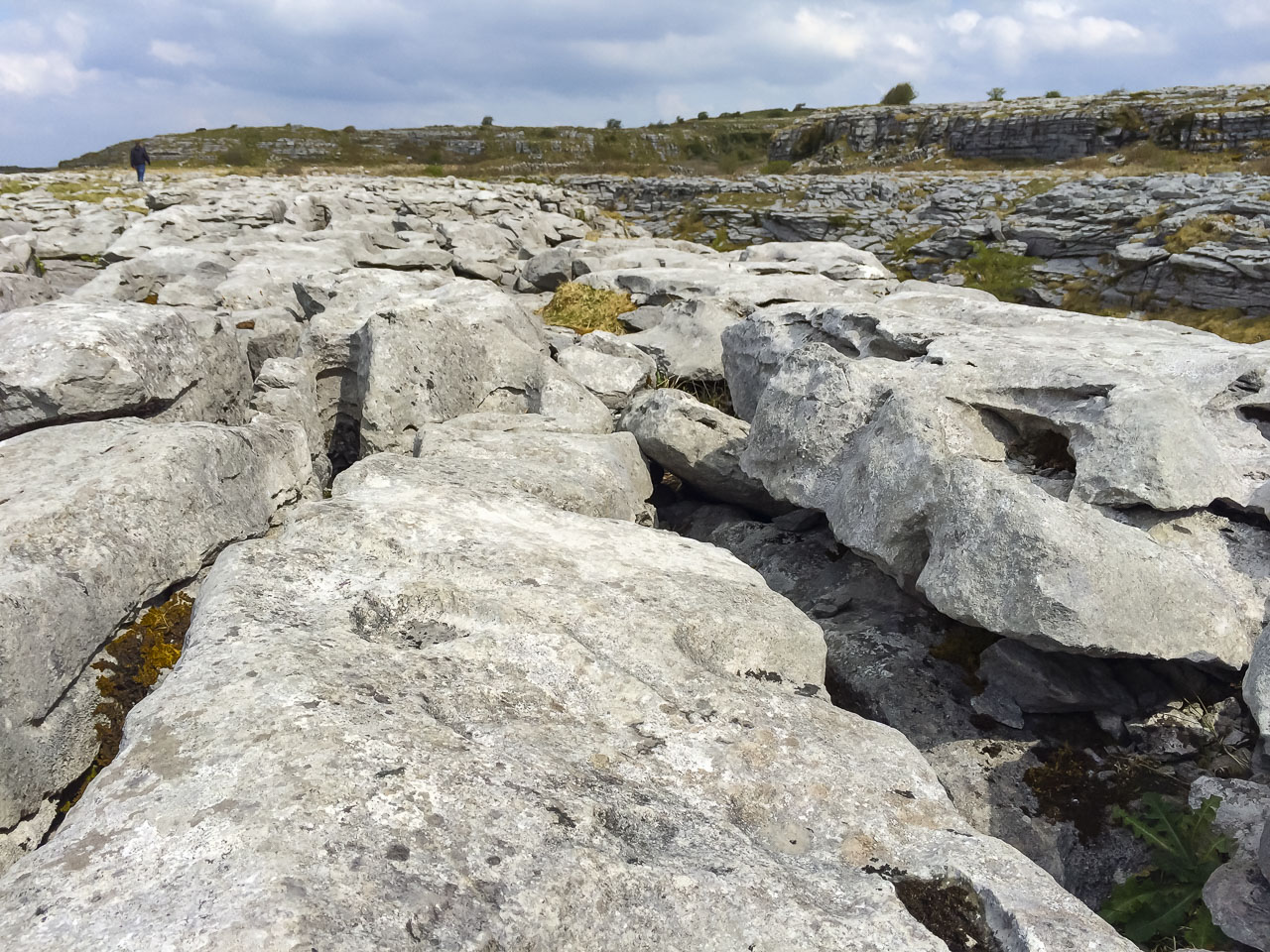 In addition to a number of wares, the remains of 33 people were found buried under the monument during the excavations.
Interestingly, none of the remains were fully intact skeletons—this proves that the site was used, rather than strictly as a burial place, as a commemorative site with the primary goal of honoring, even celebrating the dead.
Today, the site is open to the public and visited by thousands of people each year.
What to expect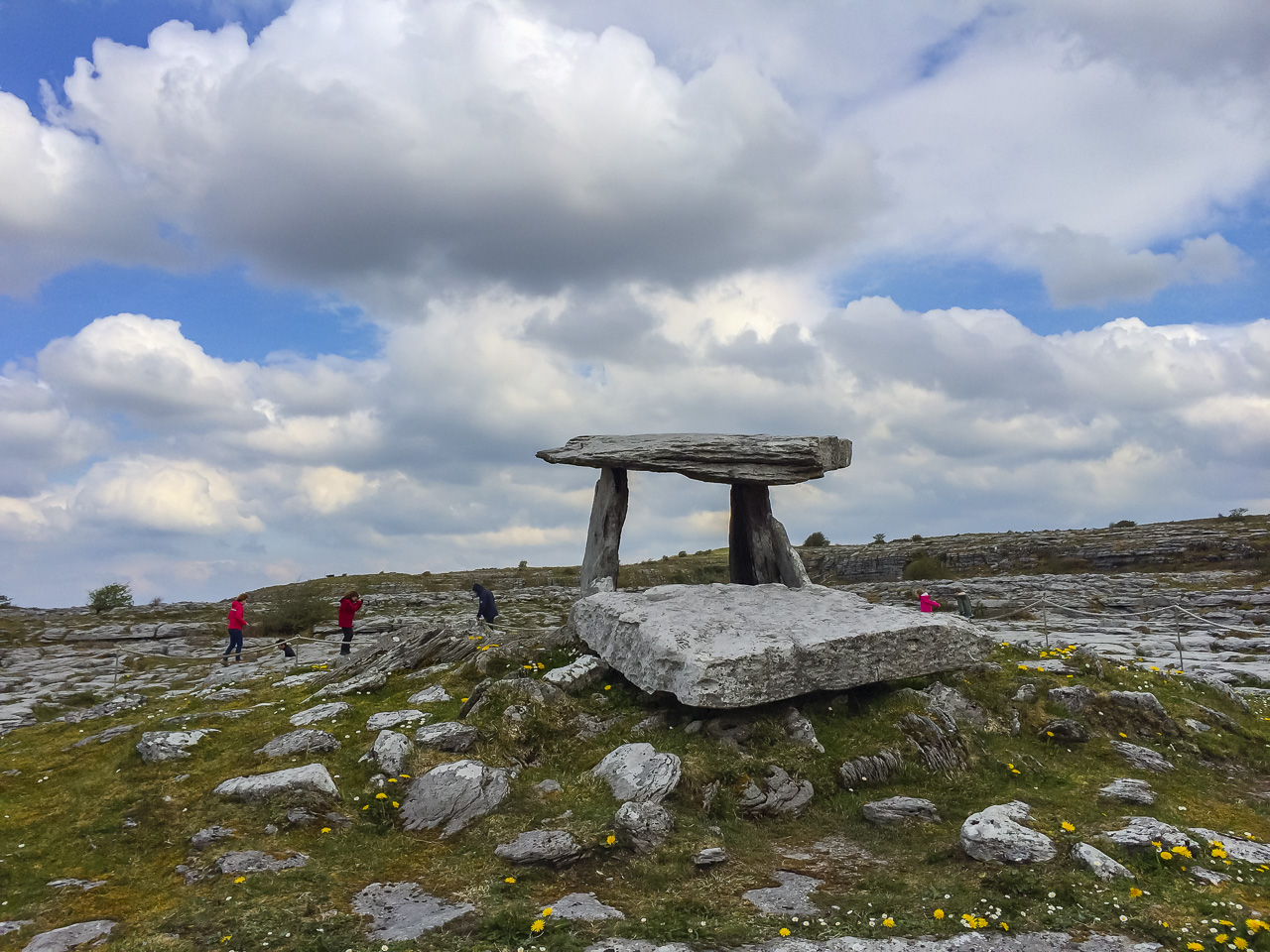 Poulnabrone Dolmen is a short trek off the road that runs between Ballyvaughan and Kilnaboy, and therefore an excellent stop along the way to either town.
Entrance to the site is free(!) and comes with informational boards which border the tomb.
There is also usually a well-informed staff member from the Office of Public Works readily available to answer any questions visitors might have.
Though there is a rope barrier that prevents anyone from getting too close to the monument, this doesn't take away from the experience; the stones are massive in and of themselves, and viewing them from a bit of a distance offers a wider perspective and deeper appreciation of their impressive stance.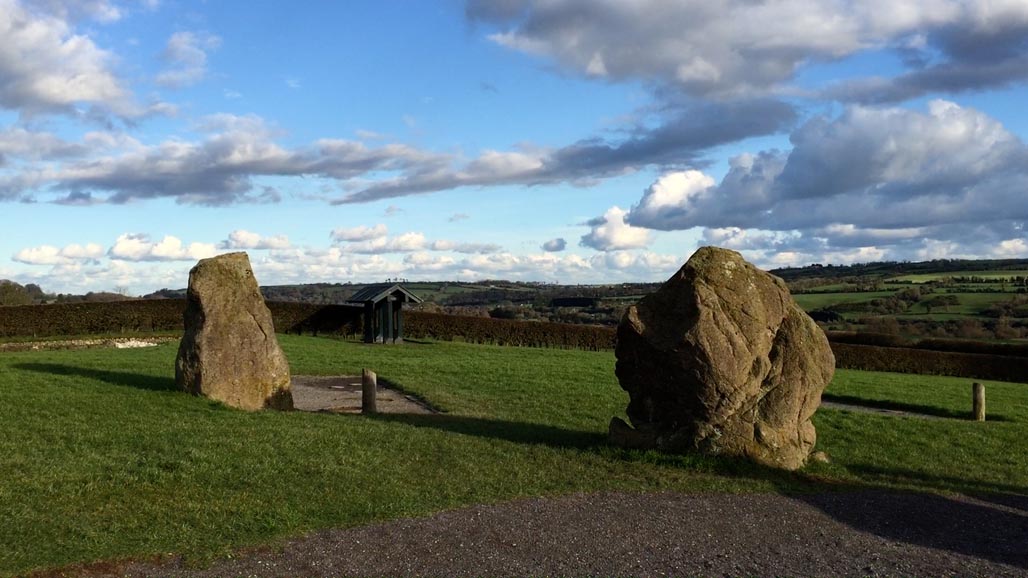 Despite the tomb being located in a rather remote location, there can be an impressive amount of traffic on site. In the past, this was a bit of a problem due to narrow, winding roads until a new parking lot was opened in 2007.
That being said, though the crowds have not subsided, the site itself is so massive that you don't get the sense of crowding at all.
Tips for visiting Poulnabrone Dolmen
Definitely wear hiking shoes or a pair of sneakers with good traction when visiting Poulnabrone Dolmen!
Limestone rocks jut out of the ground and make for a rugged, albeit affecting terrain.
You can't go wrong when choosing a time of day to visit, but there is something to be said about the way the sun sets behind the tomb, casting long shadows over the eerie, desolate field. So if you're a fan of atmosphere, and perhaps a hint of aesthetic drama—head there during sunset.
Fun fact: The absence of light pollution around Poulnabrone has been taken advantage of by the Shannonside Astronomy Club, which often uses the parking lot as an unofficial public observatory!
Author Bio
KT Browne is a writer and editor based in Iceland. Her work can be found at KT Browne.com. We are excited to have her contributing regular content to The Planet D.
Photos in this post are by Dave Bouskill.
Like this Post? Why not Pin it so Everyone Can Enjoy it!