The U.S. has some serious eats, and we're covering five of the very best cities for chowing down.
US Food Cities
So why not New York? Frankly, it's too easy. Everyone knows the Big Apple is a foodie's paradise, so we wanted to share the spotlight with other culinary highlights across the country. So let's dig in…
Las Vegas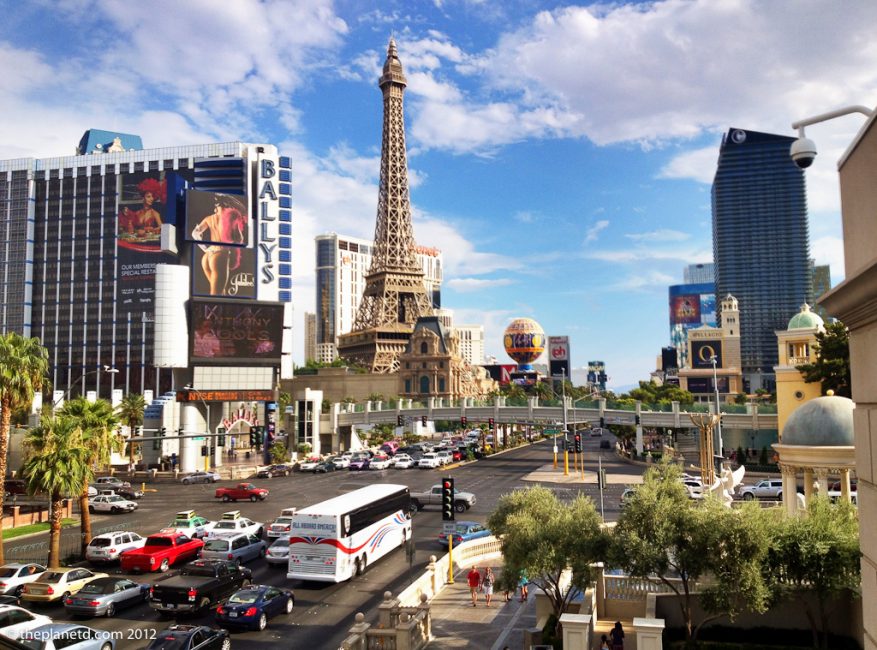 Photo credit: nattokun
The "City of Sin" doesn't disappoint. If anything, it over-delivers… with a crushing blend of hedonism and enough alcohol-infused debauchery to make Sodom and Gomorrah blush.
But that's not all. Sure, Las Vegas (please don't call it "Vegas" in front of locals) offers surface-level pleasures like strip clubs and gambling, but it also offers world-class cuisine.
Where to eat: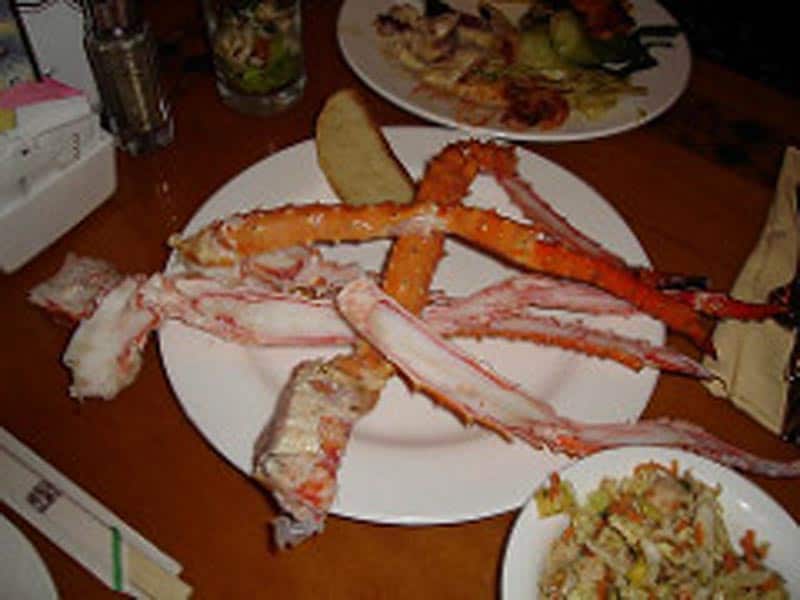 Jo?l Robuchon: Located in the MGM Grand, this 3 Michelin star restaurant is among the best in town. It's also one of the most expensive (menus start at $120 per person). But you're in good company: France named Jo?l Robuchon the Chef of the Century. Not bad, huh?
In & Out: On the other end of the spectrum, In & Out is the west coast's best burger chain, period.
Buffet Bellagio: Arguably the best buffet in Las Vegas. Choose from a wide variety of delicious Italian Japanese, Chinese, seafood and American cuisines.
Austin, Texas
Known as the Live Music Capital of the World for its high concentration of musical acts downtown, Austin literally rocks. And as good as the music is, the BBQ is even better. In Texas, it's not a question of if, but where you can find world-class BBQ.
Where to eat:
The best BBQ is found outside of Austin in Lockhart and Driftwood. Lockhart is home to Kreuz Market, a delicious hometown favorite since the early 1900's. True BBQ aficionados should visit here or Smitty's – an equally delicious restaurant from the same family – for their brisket and pork.
The Salt Lick in Driftwood may not be the best BBQ in Central Texas, but with killer live music and BYOB (bring your own booze) it's certainly a contender. Plan on arriving early, as hour wait times are frequent. If you like, bring your own beer/wine to enjoy out in the picnic center with live music.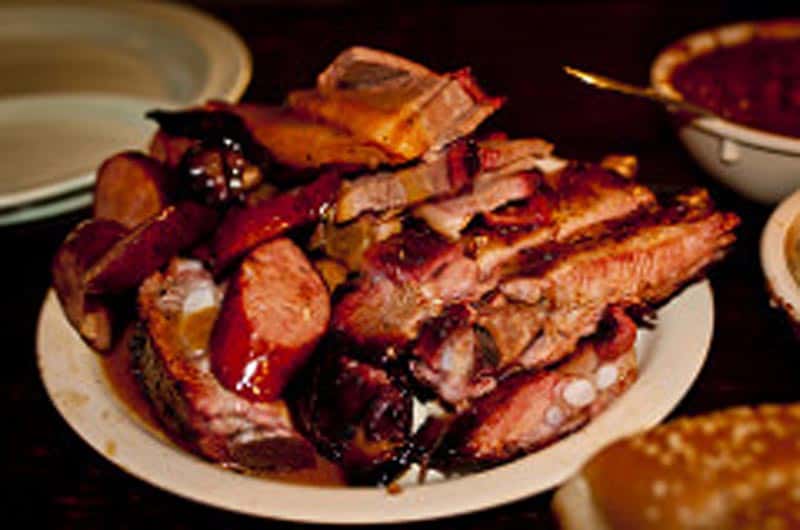 Photo credit: vxla
New Orleans
The "city that care forgot" is certainly worth remembering. This charming colonial city – first established by the french, then rebuilt by the Spanish after the great fires 1790 – has been hit by countless tragedies.
But take note: New Orleans is the best place in the US to eat.
Seriously. Shrimps. Po'boy sandwiches. Oysters. All these (and much, much) await you in the Land Of Good Eating.
Where to eat:
Best restaurants? Tommy's is tough to beat. An upscale, delicious restaurant you'd be hard pressed not to find something good here.
The Acme Oyster House is a perennial favorite, though oysters are delicious everywhere in the Big Easy. While in New Orleans, you must try a muffaletta, a delicious sandwich consisting of olives, ham and turkey on a Sicilian style roll. It's about the best thing you'll ever eat.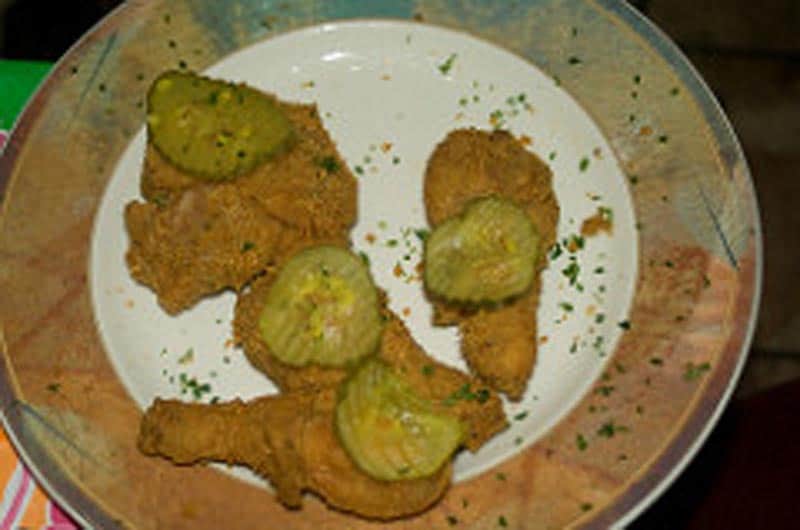 Photo credit: Carnaval King 08
Chicago
Sure, blues and BBQ have many hotspots in the US… but none do it better than the Windy City. (Oddly enough, the term "Windy City" cam from a reference to its excessive number of long-winded politicians rather than its weather.)
While the BBQ here is great – and don't let anyone convince you otherwise – what really puts Chicago on the map are its pizza and its hot dogs. Hot dogs are (somewhat) similar around the world. But good pizza? That's a different story… and no one does pizza better than Chicago.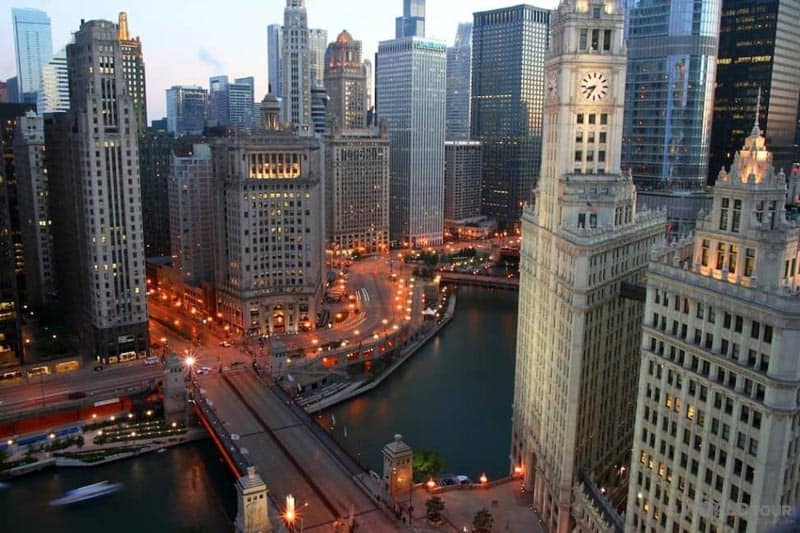 Where to eat:
Giordanos One of Chicago's most popular and longstanding deep dish pizza joints. One of the best, too.
Uno's Pizza: No, it's not the chain. This is the other pizza place in town. Which is better? Battle lines have been drawn, and supporters refuse to budge… but for me, Giordanos wins by a nose.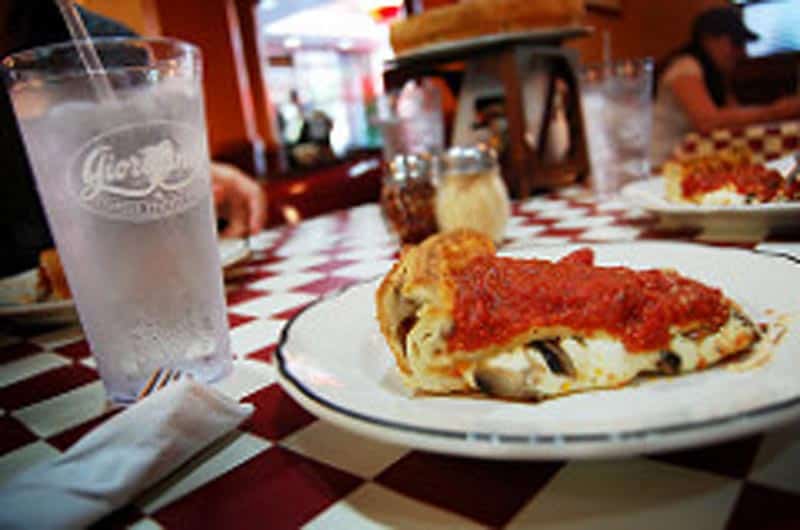 Photo credit: Heather Clemons
San Francisco
Say "foodie" and San Francisco springs to mind. It's a sizzling mixture of Chinese, Italian, French, Jamaican and German cuisines. Plus, with Napa Valley – and all its wine – just an hour away, you could easily spend a week eating like a king and drinking like a fish.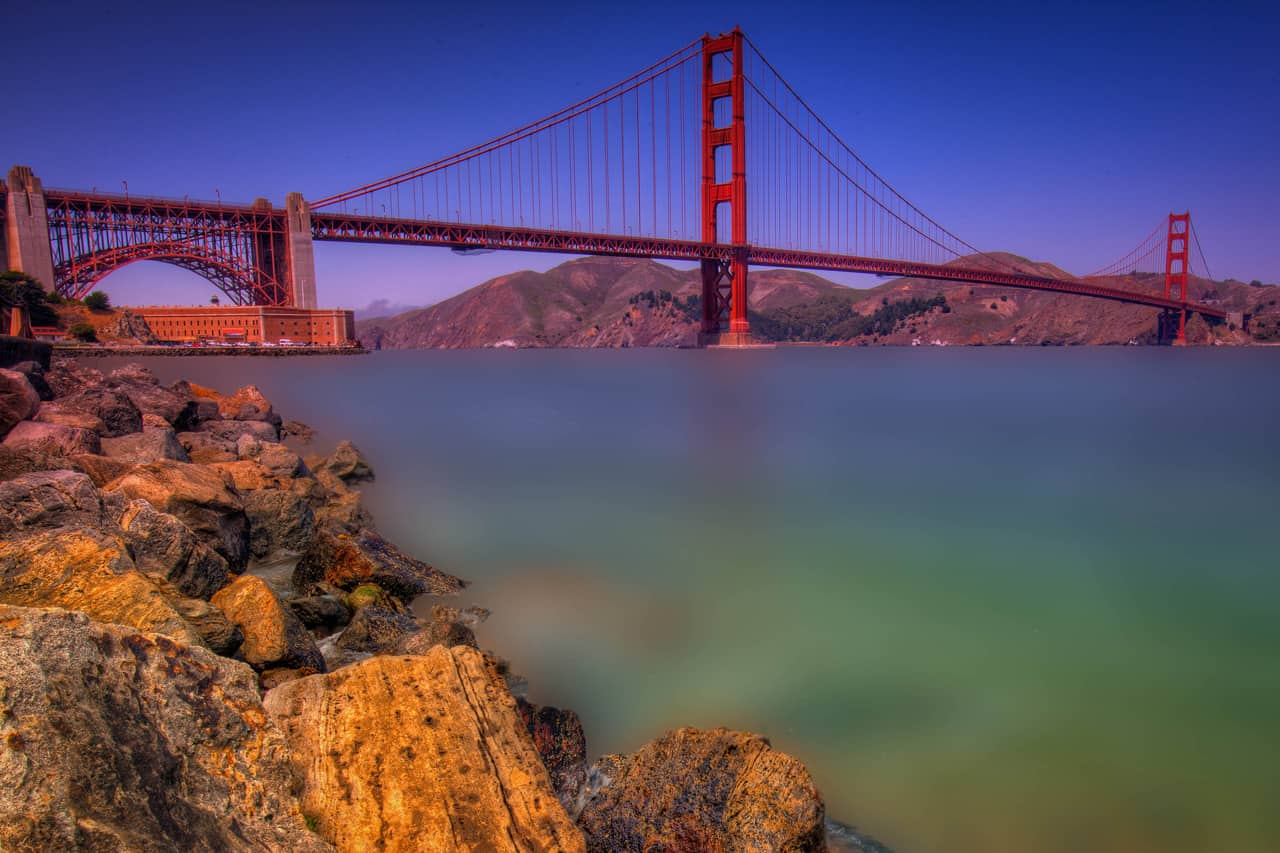 Where to eat:
Molinari's Deli: This salami company has been a San Francisco staple since 1896. Their deli is right in the heart of North Beach, which makes in an ideal lunch stop.
Pot Sticker (150 Waverly Place) is a fantastic Szechwan restaurant (though their Mandarin style dumplings are my personal favorite). Be sure to check out this list of 100 things to eat in SF before you die.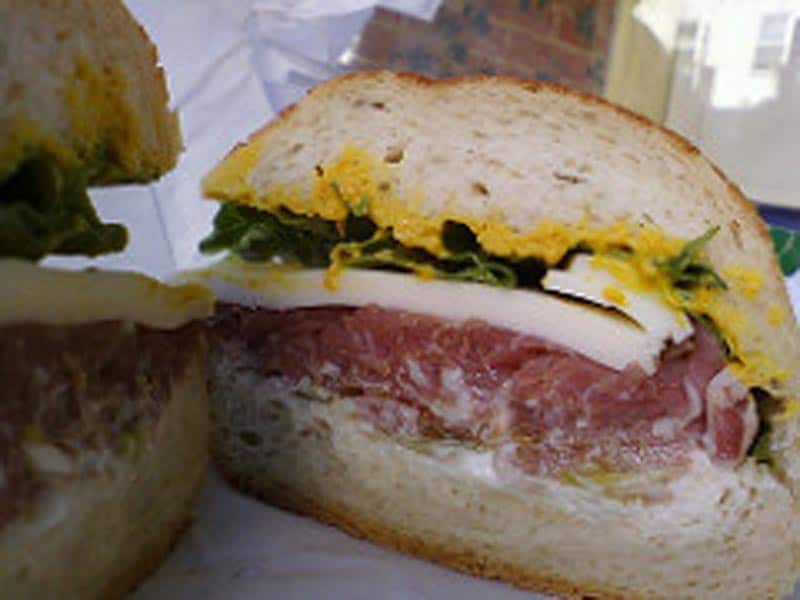 Photo credit: permanently scatterbrained
So there you have it: Five great cities for food. Which did we miss? Let us know in the comments below!
About the Author: Adam Costa is the Editor in Chief of Trekity.com, a travel recommendation website. He also co-founded Travel Blogger Academy to help others start blogging about traveling. Follow him on Twitter.
---
Read More
Haunted New Orleans – How and Where to Explore the City of the Dead
Priceless Experiences at District Wharf D.C.
Where to Stay in San Francisco – A Guide To The Best Neighborhoods and Accommodation
Where to Stay in Los Angeles – 4 Hotels to Make You Feel Like a Star
SaveSave
SaveSave