You'd think with all the travelling Dave and I do, we'd have thousands of airline reward miles racked up and are flying all over the place for free!
That is not the case at all.
Over the years, we have been terrible at keeping track of our rewards miles and simply end up looking for the cheapest flight to get us from point A to point B on a charter airline that doesn't give anything back to customers for choosing their product.
We have come to the conclusion that this is a very big mistake.
We decided during our last set of travels that we were going to take action and start to accumulate points once and for all. That is why we were so excited when American Express Canada contacted us to partner with them to test drive their new American Express Gold Rewards Card.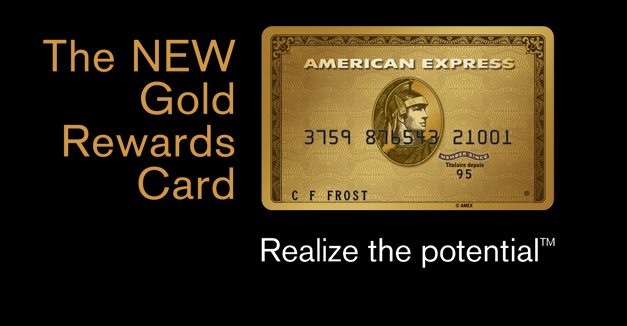 You can check out the American Express Gold Rewards Card for yourself to see how the points add up, and the first year is free. Not only that, if you spend $500 within the first three months, you can earn 15,000 bonus Membership Rewards points.
It didn't take us long to spend $500 since we fly out to London in less than a month. We put our flights to England on our Gold Rewards Card and earned double the points.
How Will We Earn Points with Gold Rewards over the next few months?

1. Travel Spend. With our Gold Rewards Card, we receive double reward points for every dollar spent on travel spend. At that rate, we just may accumulate our flight home from Mongolia! Before we leave on our trip, Amex also gives double points for purchases at drugstores, gas stations, and grocery stores. I don't know about you, but that about covers all of my shopping! Yes, we lead simple lives.
2. Aeroplan Got a favourite rewards program? You aren't limited to Aeroplan, you can transfer rewards to a variety of loyalty programs, including Alitalia, British Airways, Delta, Cathay Pacific, Hilton Honors, Starwood Preferred Guest and Priority Club. We're Aeroplan collectors and we are looking forward to transferring our points earned on the Card 1:1. Once we combine our Welcome Bonus rewards and our already accumulated points from our travels last year we may be able to get a free flight home!
3. TripFlex: With the TripFlex feature of Membership Rewards, all you have to do is buy your ticket with your Gold Rewards Card and call American Express once the charge has been posted to your account. Then have them use your MR points to cover the charge, including the taxes! It doesn't matter if you purchase last minute deals, seat sales or through budget airlines – any travel that you buy with your Gold Rewards Card is covered. With TripFlex, you don't need to have enough points to cover your reward at the time of booking because you have up to 12 months to redeem your points for a statement credit.
I Love All These Options!
4. The travel insurance. Up until this year we have been automatically covered for medical insurance. Our film union paid for our travel insurance needs with a group plan. Since we're not working in film anymore, we don't qualify for that amazing free travel health plan.  It was time for us to start looking around. We were relieved to see that the American Express Gold Rewards Card offers Emergency Medical coverage (out of province/home) for the first 15 consecutive days of travel regardless of whether they paid for their trip through American Express or not. Plus your card covers your spouse and children too! We'll be purchasing all our travels on our Gold Rewards Card as it automatically takes care of our insurance needs, saving us money and giving us peace of mind.
Whew, another thing off the list!
Mongol Rally
We leave for England on July 14 and we ordered a chip card so that we can use it in Europe and Asia. We'll earn double rewards on any travel purchase abroad. On top of that, we will earn one point per dollar spent on gas abroad, making the cost of filling up over the 16,000 km of driving a lot less painful. Our Mongol Rally teammates Sherry and Rick will be very happy – we just may be offering to fill up the car all the way to Mongolia!